"Spare me just 15 minutes and I will show you how TachoMagic will help to protect your Operators Licence, reduce administration time and save your company money."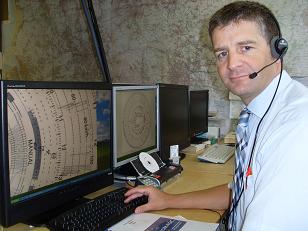 Duncan Horsfall MD

Tachograph expert and EU leading authority on Drivers' hours legislation.
14 18 reasons why our competitors
don't want you to know about Tachomagic!
All centre field data entered by us

not you, saving your precious time.
All charts are analysed by Trained Analysts.
Time saving, no time spent adjusting inaccurate automatically analysed charts.

Paper chart mode analysis done down to the nearest second.

Detailed driver and vehicle reports available 24 hrs after the end of a shift.
Ground breaking, simple to use and understand interactive online reports.
Unprecedented customer support by a professional organisation.
Simple and easy to understand low cost pricing structure - no hidden costs.

Distance analysis done on every chart.

Extremely low start up cost, works with 98% of scanners.
All Paper charts, Digital Cards, Vehicle Data and Working time Information are merged seemlessly together.
It's very easy to use and understand.
Calculates drivers working time automatically.

Every chart checked for maximum driving speed.

Excellent training tool, drivers can understand their mistakes so avoiding repeat occurrences.

No extra charge for Vehicle unit digital downloads.

Time saving process taking less than 40 seconds per driver per week.

Complete Tachograph control system, potential £100's if not £1000's savings on tachograph administration.

OUR RISK REVERSAL POLICY

We believe you should be RISK free when trying any of our products or services – If you are not completely satisfied with the products you purchase from us, return it in its undamaged original packaging within the first 60 days of receipt and we will send you a full refund.

NO QUESTIONS ASKED

A personal message from Duncan Horsfall
Tachograph expert and EU leading authority on Drivers' hours legislation.
Tachomagic
43 Church Lane
Pudsey
Leeds
West Yorkshire
LS28 7RR
Dear Tachograph user,

I designed TachoMagic for you. It is a full Tachograph management solution which makes it very easy to keep your drivers in line with both EC Driver Hours and Working Time Directive Regulations. The idea was to create a system that helped you to comply and also understand the extremely confusing and ever changing regulations.

I got there in the end!

I am passionate about making sure that the TachoMagic Online Bureau will dramatically reduce your costs as well as solving all your Tachograph worries by keeping you ahead of the changes, when they happen.



Offering the best quality results, in the shortest possible time at the lowest conceivable price I strongly believe that my system is the best available out there.




With our risk free policy you have nothing to loose by trying our no obligation free trial, sign up today and give it a go, I'm confident you will never look for another system again.


Regards


Duncan Horsfall

Managing Director


PS I know it's hard to believe from me, so take a look at what one of our long standing customer said.
"Correct control of all my drivers and vehicles allows me to sleep at night. TachoMagic helps me to do this with tremendous ease and has freed up more of my time to concentrate on other areas."

"I would recommend TachoMagic to all transport operators."
Bill Johnson, M. Brittain (York) Ltd
Call me on
0113 877 0190
or leave your details below, to arrange a FREE 15 minute online demonstration
After the demonstration if you like TachoMagic we will give you a FREE trial including:
4 Weeks FREE paper chart analysis.
4 Weeks FREE digital chart analysis.
4 Weeks FREE vehicle downloads analysis.
At the end of the trial: You will have absolutely no obligation WE WILL CONTACT YOU to ask you if you want stay with us. If you don't no problem, unlike some you will not have to go through endless forms to cancel, and it we WILL NOT just roll you over into a contract.
BIG BONUS
If you arrange a demo before October 2023 I will also guarantee that should you take us up on the offer for a free trial then we will also analyse all your Driver and Vehicle digital data for the previous year for nothing (October 2022 to October 2023).

That's over 12 Months of digital analysis absolutely free!!